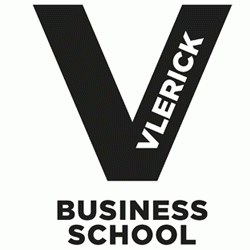 Vlerick Business School
Doctorate in Business Administration
URL
www.vlerick.com/en/programmes/doctoral-programmes
Description

Vlerick Business School, Ghent University and KU Leuven, have joined forces to create a unique joint doctoral programme for experienced professionals.

A triple-accredited, international business school, Vlerick brings together academic excellence, rigorous research approach and robust business expertise.
The Faculty of Economics and Business Administration, part of Ghent University - a top ranked institution worldwide and one the main universities in Belgium - has built up a strong scientific reputation and is acknowledged as an international top player in research.
Research at the EQUIS accredited Faculty of Economics and Business of KU Leuven – also one of the top universities worldwide - has a long history, with a large number of top international refereed academic journal articles and a focus on high policy relevance and/or visibility in the corporate world and government.


The Doctorate in Business Administration programme is a four-year, part-time blended doctoral programme that gives the opportunity to carry out in-depth research that will have true impact – either in the own organisation or across the entire sector and society.
Once participants pass, all doctoral assignments and get to the end of their doctoral journey, they gain:

A joint PhD degree from Ghent University, Faculty of Economics and Business Administration and from KU Leuven, Faculty of Economics and Business.
A Certificate in Research in Management from Vlerick Business School.

The joint PhD is awarded upon completion of the research and a successful defence of the doctoral dissertation.

STAGE 1: LEARNING

The DBA programme starts by developing the skills and knowledge the participants need to carry out innovative, ground-breaking doctoral research and write the thesis. Participants have to take part in online and campus-based modules and seminars and start putting their research proposal together.

STAGE 2: RESEARCH

This stage is focused on researching and developing the thesis – which has to be presented at conferences and defended in front of an examination board.

More Information:

Contact Gaia Bettinelli, DBA Customer Relations, ph. +3222254162,
Visit the website www.vlerick.com/dba
Upcoming infosessions and webinars can be found here

Teaching Mode
Part Time
Language
English
Accreditations
AMBA AACSB EQUIS
Begin
September
Length
4 Years
Application Deadline

We accept applications on a rolling basis.

Application Procedure

Admission requirements are:

A Master degree (Belgian) or equivalent (foreign institute). Eligibility will be checked with Ghent University/KU Leuven requirements
At least 10 years' full-time work experience (with some at managerial level)
To pass an admissions test
To pass the English Language Proficiency Test (except if you're a native English speaker – or if you studied your (under)graduate degree in English language in certain countries)

After we've reviewed the application, applicants are invited for an admissions interview with the DBA programme director and the file is submitted to the doctoral committee. If they approve the application, applicants can enrol for the DBA programme.