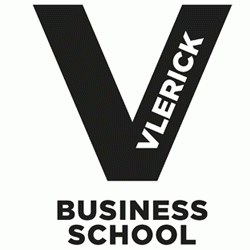 Vlerick Business School Gent, Belgium
URL:
www.vlerick.com
Address:
Vlerick Business School
Reep 1
9000 Gent
Belgium
Country:
Belgium
Studying at the Vlerick Business School
One School, global Reach
Vlerick Business School is a triple-accredited (EQUIS, AMBA and AACSB), international business school at the heart of Europe – ranked number one in the Benelux for executive education and 15 in Europe. Each year we welcome 740 DBA, MBA and Masters students from 50 countries onto our world-class programmes in Brussels, Ghent, Leuven and Beijing. More than 8,500 executives from across the globe join our executive education and customised programmes. We have specific expertise in Digital Transformation, Entrepreneurship & Innovation, Healthcare, Energy and Financial Services. Our 22,000 alumni are active in businesses in more than 100 countries. Apart from our close ties to KU Leuven and Ghent University – and our strategic alliances with Peking University and University of Stellenbosch Business School – we're constantly building our network of corporate partners across the world.
More than anything else we are a place of transformation where people and organisations come to challenge themselves, the status quo and the changing world around us. They leave us with the knowledge, experience and positive attitude needed to make a difference and build a better world. They are inspired by our unique Vlerick spirit: passion, openness, vitality and entrepreneurship. It flows through everything we do and it defines the collaborative and impactful learning experience we offer. Our 50 expert international faculty do not only draw on the latest business theories. They encourage our students to turn that knowledge into action via role plays, assignments, case studies, coaching and study trips that will also take them beyond the classroom, learning online wherever they are in the world. Live it, learn it.
The Location
Our campuses in the centre of Brussels, Ghent and Leuven are designed to provide a unique and stimulating environment for students, academics, entrepreneurs and executives. Combining high-tech infrastructure and historic architecture in the heart of some of Europe's most vibrant cities, Vlerick Business School campuses are places where people with highly diverse ambitions and backgrounds come together to exchange new ideas, develop new insights and launch new practical ventures.
Rankings
Our rankings in authoritative listings confirm our position as a top-level European business school. Even though such rankings are important, they are not a priority for us at Vlerick. We have our own vision on business education and our own evaluation and improvement structures. Our goal is to lead rather than follow the process of innovation.
Find an overview of our positions in various rankings here
Accreditation
Vlerick Business School belongs to a select group of business schools in the world that hold all 3 major international accreditation labels in the world of management education: EQUIS, AMBA and AACSB.
This triple accreditation recognises Vlerick's commitment to setting the highest quality standards in management education and research.
Why study here
OUR AMBITION
We strive to be perceived as the leading business school in the heart of Europe, clearly recognised for an education which: is academically sound, fosters an international mind-set, addresses leading-edge managerial issues and develops an entrepreneurial attitude.
OUR BRAND DRIVERS
International
We are an outward facing School boasting world-class quality and global recognition. Our faculty comprises some of the world's most renowned experts in their field with close ties to local and multinational concerns around Europe and the rest of the world. Our body of students and alumni is equally international, enriching the learning experience with a diverse mix of cultures, backgrounds and outlooks.
Vital
We are driven by a passion for innovation and enterprise. From our world-class education programmes to our ground-breaking research projects and trend-setting corporate partnerships, everything we do at Vlerick Business School is done with drive, enthusiasm and energy.
Open
Our campuses are stimulating and inspiring places where people of all different backgrounds, levels of experience and ambitions come together to exchange knowledge and ideas in a spirit of openness and mutual respect. Our highly approachable and enthusiastic faculty actively encourage interaction and integration.
Pragmatic
At Vlerick, we understand that theory is nothing without practice. Our highly dynamic, action-oriented degree programmes incorporate a strong mix of hands-on projects, multidisciplinary workshops, interactive boot camps and interactive class sessions while our customised programmes are designed to create concrete solutions to specific business objectives.