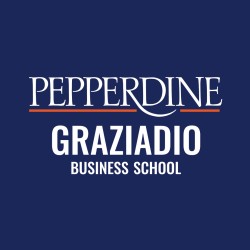 Pepperdine Graziadio Business School
Doctor of Business Administration
URL
https://bschool.pepperdine.edu/lp/business-doctorate.htm
Description

Recognized in renowned business school rankings, including CEO Magazine's Global DBA Listing and the Executive DBA Council, the Executive Doctor of Business Administration (DBA) degree is an AACSB and WASC-accredited, academically rigorous program designed specifically for accomplished executives who would like to deepen their professional knowledge through applied research.

The transformational, three year degree program provides the tools to distinguish yourself in the world of business as an industry thought leader within a global community of practitioner-scholars. Through rigorous applied research and executive coaching, you'll develop the mindset and competencies necessary to create innovative business solutions and new knowledge that will make a meaningful impact that goes beyond your organization. Experienced executives enrolled in the program immerse themselves in a learning community conducive to identifying research-based insights that address some of the most pressing challenges and opportunities we face in business today.

Strongly committed to developing purpose-driven, Best for the World Leaders who seek to positively impact business and society, the program's core philosophy is consistent with the values and principles that shape Graziadio's approach to personal, student-centered learning. Working closely with our expert faculty, executives will leverage contemporary theories, advanced analytical methods and their professional experience to develop new evidence-based insights for improving and shaping the future of business and the world.

Our Executive DBA requires only six residential sessions in the first two years with your third year dedicated to conducting research and writing your doctoral dissertation, in the format of a monograph or two publishable articles.

Fall term start
3 year program
6 residential sessions (locations determined at the start of the term)
Annual DBA conference
Hybrid learning model

Video

Teaching Mode
Part-Time
Language
English
Accreditations
AACSB
Tuition Fees

$161,205*

*Tuition includes fees, all meals for the six residential sessions, access to online course content and research resources, and software licenses. The cost of tuition is in effect for the 2021-2022 academic year and is subject to change at the University's discretion.

Begin
Fall Term begins in August 2022
Length
3 Years
Application Deadline

For the Fall 2022 term, deadlines are as follows:

Standard Deadline: April 15, 2022 at 8:59pm PT
Final Deadline: June 15, 2022 at 8:59pm PT

Application Procedure

Application procedure and requirements (101 word count)

For the admissions process, applicants will first create an online application profile while completing the following materials to be considered for admission to the DBA program:

Phase I

Personal Statement/Essay
Resume
Official transcripts
TOEFL, PTE, IELTS Score, if applicable
Bachelor's degree from an accredited institution
Graduate degree from an accredited institution*
Research topic proposal
Intellectual contributions**
Application fee

Phase 2

Recommendation letters
Time management plan
Interview***

*A business-related masters degree or a doctoral degree is required for admission to the Executive DBA program.

**Intellectual contributions are optional but not required for admission to the Executive DBA program.

***Select candidates are invited for an interview.