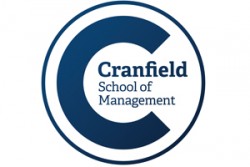 Cranfield School of Management Bedford, UK
Cranfield School of Management
Studying at the Cranfield School of Management
Cranfield School of Management is one of the oldest and most prestigious business schools in the UK. We are part of Cranfield University , the UK's only wholly postgraduate university specialising in science, technology, engineering and management.
Management has been part of Cranfield University since the fifties. The University was founded on an old RAF site as the first postgraduate college of aeronautics. The School of Management grew out of industrial need for management training and was formally established in 1967 (although the Cranfield MBA dates back to 1964). The airfield the University grew up around is still in use.
The Location
Cranfield is located at the very heart of the UK – within the innovation triangle between London and the cities of Oxford and Cambridge.
Its central location, easy access from the M1 and A5, excellent main line rail service and proximity to key airports (Heathrow, Luton and Stansted) make it easy to reach from across the world. There is even an airport on the Cranfield campus, which clients are welcome to use. Set in rolling countryside, Cranfield offers a rich, rural landscape complemented by thriving towns and picturesque villages.
Financial aid
The majority of students obtain sponsorship from their employer. The nature of this sponsorship differs widely from company to company - from full payment of tuition fees to a small contribution to the overall costs.
It is important to ensure that the precise conditions of any employer sponsorship covers the entire duration of the course, and the expectations of all involved, are clearly understood at the outset.
Rankings
In December 2014 the Higher Education Funding Council for England (HEFCE) rated 84% of Cranfield's Business and Management research output as 'internationally recognised' or better for Impact - 60% of this was 'world leading' (4*) and 24% 'internationally excellent' (3*).
Cranfield School of Management is ranked 12th in the UK for research environment (3.53)
Our Executive Doctorate is one of only a handful of DBA programmes worldwide to have been accredited by the Association of MBAs (AMBA).
Cranfield School of Management has been ranked consistently 1st or 2nd in the UK and Top 10 in Europe in recent Financial Times Executive Education Rankings
Our Full-time MBA Programme is ranked 1st in the world for Economics and 9th in the world for value for money by the Financial Times.
Accreditation
Cranfield is one of an elite group of Schools worldwide to hold the triple accreditation of: AACSB International (the Association to Advance Collegiate Schools of Business), EQUIS (European Quality Improvement System) and AMBA (the Association of MBAs).
Our Executive DBA is one of only a handful of DBA programmes worldwide to have been accredited by the Association of MBAs (AMBA).
Why to study here
Our focus is on ensuring that your contribution to practice is not only of relevance to your organisation, but capable of being generalised and disseminated in other relevant communities. To help you achieve this, the programme delivers on its world-class reputation for Quality Assurance, Support, Environment and Resources.
Quality Assurance
Our Executive DBA is a fully-resourced, structured programme with leading faculty contributing to both teaching and supervision. Launched in 1999, our Executive DBA is based upon over 17 years' experience of delivering a quality programme which produces rigorous and relevant research.
Support
As the issues addressed by Executive DBA researchers are real organisational problems, they tend to be cross-disciplinary, requiring input from a number of faculty with differing expertise. This is reflected in our use of supervisory teams rather than a single supervisor, and additional support from various research activities, centres and groups within Cranfield. This ensures you will receive the most appropriate level of support and access to a wide range of expertise with common research interests.
The School of Management's Student Advisory Services team are committed to supporting all researchers through their learning journey from initial enquiry to graduation and beyond. Whenever you need that vital piece of information or advice they will respond directly by email or telephone. A learning portal is also available for all course materials and guidelines, accessible anywhere in the world, which is supported by the Cranfield Research Office.
The structured nature of the programme provides a clear set of milestones, which enable students to evaluate their progress and ensure they are keeping on track to complete within the timeframe.
The strength of support from other students in the cohort is invaluable. A Cohort Leader from Cranfield School of Management's academic community takes specific interest in your progress, in addition to the Programme Director, Supervisory Team and Research Training Tutors. Support is also available from the Management Information Resource Centre (MIRC) and the award winning Kings Norton Library. Through both these facilities, Cranfield offers access to a vast electronic library of business information and management resources. Our rich, online collections enable students to explore the ideas of many world respected management thinkers.
What particularly distinguishes our Executive DBA is the level of individual attention given to each participant in the programme through a series of structured panels and specialised tuition. Together, they provide participants with an enviable and possibly unique experience in the world of business education.
Environment and Resources
The learning environment at Cranfield School of Management has been created through investment in people and resources to offer students and delegates a world class experience of management development.